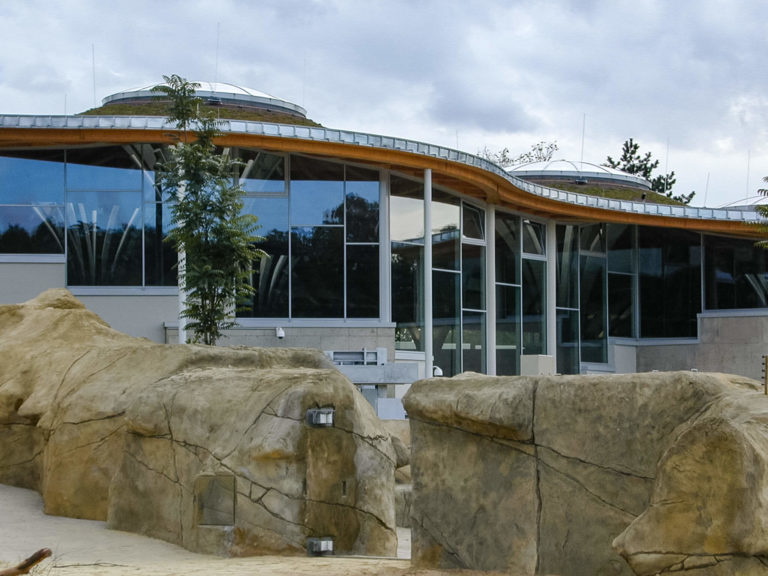 Special Facade Construction
Elephant House Cologne Zoological Garden, Cologne
All metal constructions are special detail constructions: The elephant house has a polygonal layout, generally with varying levels in the facade base and the glass roof. The glass panes are oversized – for the elephant. To safely hold the weight of the glass panes and for the building to support the weight of the glass, the AT 500 F series glass support by AKOTHERM was specially reinforced.

Other special construction features are the wooden roof over the indoor enclosure consisting of seven umbrella coverings made from glulam timber with a diameter of 20-25 metres on twelve metre high tree-like reinforced concrete precast columns and the curtain wall of curved and vaulted precast concrete elements, the shape and surface of which are reminiscent of an elephant. The roof is a self-supporting wooden construction, and the junction to the glass facade has a special expansion joint to absorb the increased deflection. The glass roof combines different building materials.
For the main and side doors, different curved elements were coupled, a particular challenge for the structural attachment to ensure the functionality and the required security technology (panic functions).